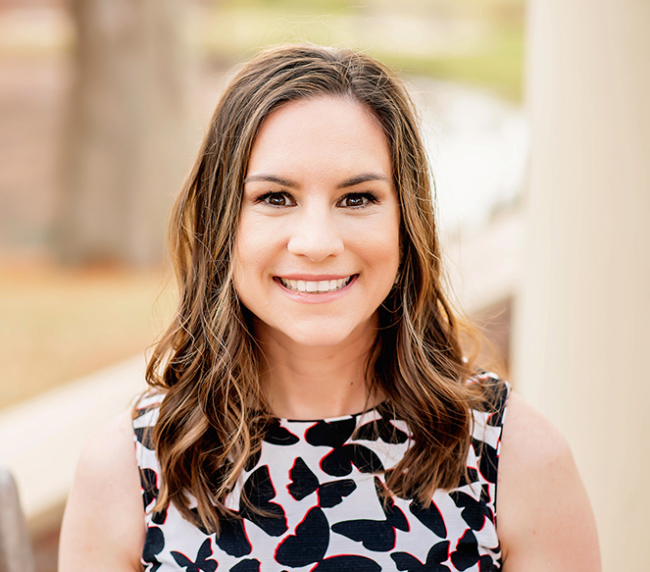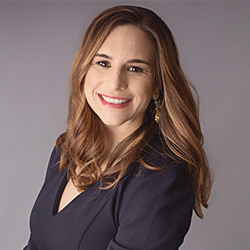 Dr. Heather Hahn
Licensed Professional Counselor in Dallas, Texas
Welcome. My name is Dr. Heather Hahn and I am a Licensed Professional Counselor ([LPC], TX #63425), who is also board approved as a supervisor for LPC-Associates and certified in Trauma Informed Yoga Therapy.
I am a Texas native and was born and raised in the beautiful Hill Country. My love for counseling began in the 4th grade after experiencing a family tragedy. Since then, I have felt a calling to serve others who are experiencing hardship, pain, and/or suffering.
Individuals come in for counseling for a variety of reasons. I believe that each person has a valuable and unique life story. While counseling may not be able to make the situation or experience just disappear or not hurt, I want you to know that, together, we can make this situation or experience less scary and painful by creating a safe space for you to share your story. I will assist you to overcome obstacles and alleviate distress you are currently facing to live a happier, healthier, and more fulfilling life. I believe in the importance of the healing connection and do not take it lightly that you trust me to join you on your journey. Brené Brown stated it best when she expressed, "Connection: I define connection as the energy that exists between people when they feel seen, heard, and valued; when they can give and receive without judgement; and when they derive sustenance and strength from the relationship."
I understand that this is  your journey, your  story, your   life; therefore, I respect the place you are currently at, without judgment or trying to change who you are. You can expect for me to hold compassion for you during your sessions; however, I am also unafraid to point out discrepancies to help you reach your counseling goals. Together, we can create an opportunity for growth and change within you by implementing healthy skills to practice self-care and compassion and improve positive emotions, experiences, mindfulness, and authenticity.
Some additional trainings I've received have been in: Dialectical Behavioral Therapy (DBT), Trauma-Focused Cognitive Behavioral Therapy (TF-CBT), Trauma Informed Yoga Therapy, Trauma Informed Counseling, Relational-Cultural Theory, systems theories, bilateral stimulation, attachment difficulties, complex trauma, childhood development, invisible wounds from war, obstructed bonding/parental alienation syndrome, and positive parenting with a plan.
I feel honored that you are considering me to share this healing journey with you or your loved one. I have over 10 years of experience in the counseling field working with many clinical diagnoses to include: depressive disorders, bipolar disorders, anxiety disorders, panic disorder, schizophrenia spectrum and other psychotic disorders, oppositional defiant disorder, intermittent explosive disorder, conduct disorder, feeding and eating disorders, substance use disorders, personality disorders, post traumatic stress disorders, autism, attention deficit hyperactivity disorder, intellectual disabilities, obsessive compulsive disorders, and insomnia. 
My first clinical experience was providing individual, family, and group therapy for children and teens in the Taylor County Juvenile Justice Center, Post-Adjudication Facility as a counseling student. After graduating with my Master's degree, I worked for the Texas Department of Family and Protective Services as a Family Based Safety Specialist and Kinship Specialist, where I became highly knowledgeable about physical, sexual, and emotional abuse and neglect of children. 
Following this experience, I moved to Florida and worked as a trauma informed counselor in an outpatient setting with Children's Home Society of Florida. During my tenure in Florida, I also worked for Lakeview Center, Inc. as the clinical therapist in the Meridian facility, which was a Statewide Inpatient Psychiatric Program for children and adolescents who were often self-harming (cutting), severely aggressive, had suicidal ideations and/or suicidal attempts, homicidal ideations and/or attempts, or were acting out as result of multiple, complex trauma. It was here that I gained an extensive understanding of many severe mental illnesses and how to effectively treat them. 
In 2012, I felt a calling to return to Texas to be closer to family. After making this tough, life changing decision, I gained invaluable experience as a counselor in a residential substance abuse treatment facility, Enterhealth Life Recovery Center, for adults. Here I was able to help individuals struggling with addictions and dual-diagnoses through individual, family, and group counseling. 
From 2015 through 2017 I had the honor of teaching in the graduate department at Tarleton State University for the Counseling Department. I educated students who were interested in becoming licensed counselors, teaching a variety of courses. In addition to teaching, I completed research; was a part of a team to help the program attain CACREP accreditation; founded the Chi Sigma Iota, Professional Honor Society International for the department and was the faculty supervisor; as well as served on several boards. During this tenure, I felt something was missing and had a deep desire to return to direct client care.
In 2017, I co-founded and co-owned Aspen Counseling Services, PLLC which was a private practice in Dallas and Grapevine providing services to individuals, families, and couples. While continuing my counseling career, I also spent time providing supervision to LPC-Associates working towards their full counseling licensure. At the end of 2021 I decided to leave my position as co-owner of Aspen Counseling Services to begin my own private practice, establishing Hahn Counseling Services, PLLC.
Integrated in with my clinical experiences there has been an element of teaching and training other individuals within the field. I have experience presenting at local, regional, state, national and international levels on a variety of topics, as well as have written articles for the Star-Telegram and Fort Worth Business.